About Aaron Dowd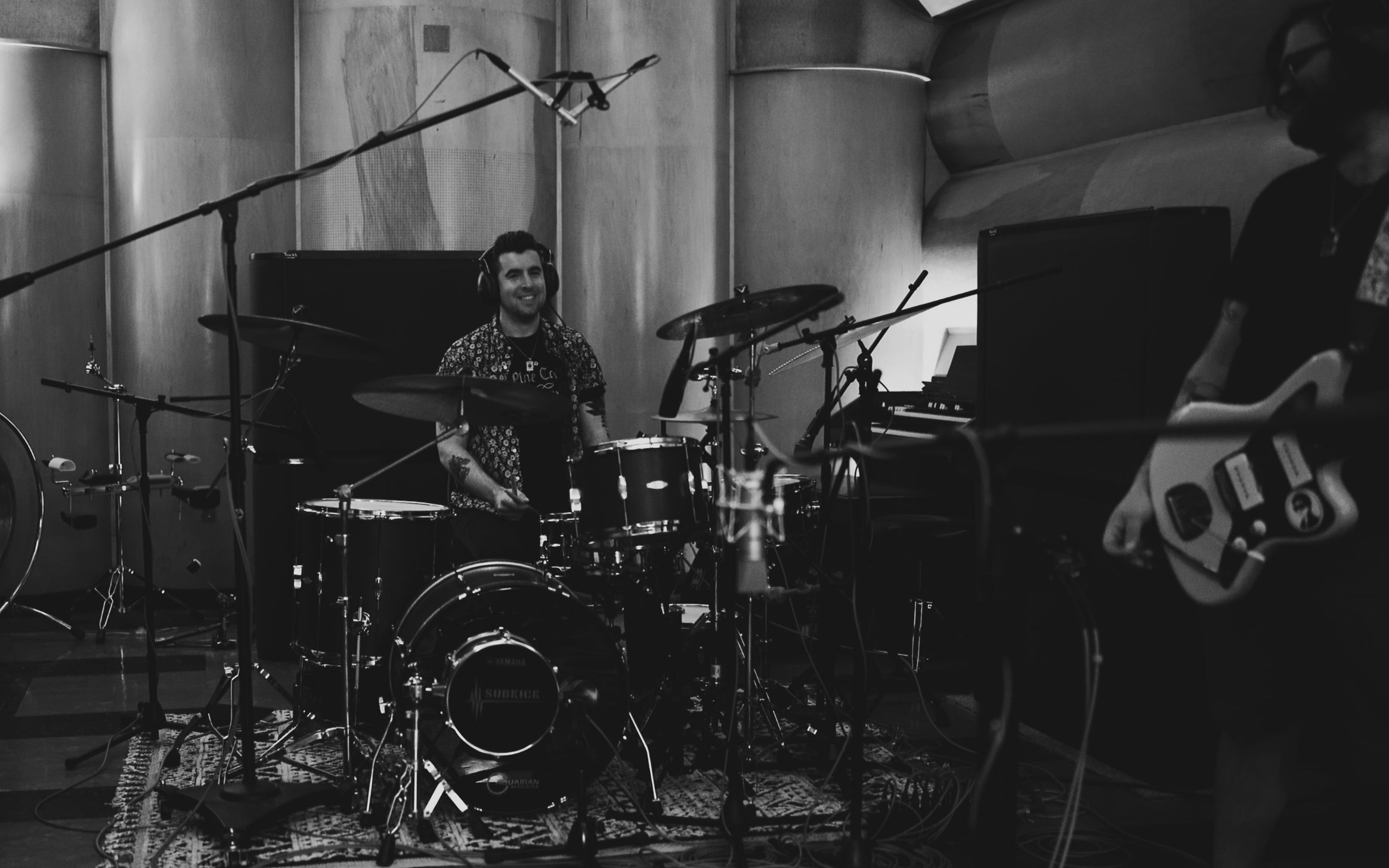 Aaron Dowd
Aaron Dowd is a multi-talented drummer, photographer, and audio engineer from Fort Worth, Texas, known for his exceptional skills and passion for creative endeavors. With a professional career spanning over a decade, Aaron has established himself as a dynamic musician, a skilled visual artist, and an expert and educator in the podcasting industry.
Aaron's professional journey began at the age of 12 when he discovered his love for drumming. With dedication and relentless practice, he honed his craft and embarked on a musical journey that led him to perform with various local bands in Texas throughout his teens and early 20's, ultimately becoming a vital founding member of the acclaimed Texas rock band Kolton Moore & the Clever Few, playing hundreds of shows and recording two full length albums between 2012 and 2015.
Parallel to his music endeavors, Aaron also pursued interests in audio engineering, web and graphic design, photography, writing, and marketing. Leveraging his diverse skill set, he became a sought-after podcast consultant, offering his expertise to help podcasters around the world starts shows and develop their audiences.
After his band went on an extended hiatus in 2015 to allow its members to recover from years of hard work and pursue other passions, Aaron spent a few years playing with a punk rock band from Fort Worth and working with a variety of podcasters, and eventually ventured into the podcast technology startup scene, joining the podcast hosting platform Simplecast in 2018.
After a few years of working remotely for Simplecast, he grew tired of working from home and accepted an opportunity to relocate to Los Angeles in March of 2020 to contribute to the growth of a podcast influencer marketplace startup called Podcorn.
Unfortunately his timing was terrible—he arrived in L.A. the day before Covid lockdowns went into place—so he returned home to Texas after a few months and continued to develop his expertise and contribute to the podcast industry's development while working remotely.
In late 2020, Aaron joined Chartable, a pioneering podcast analytics technology startup that caught the attention of industry giant Spotify, leading to its acquisition in 2022. Through his work at Chartable, Aaron has played a vital role in the evolution of podcast measurement and analytics, further establishing his influence in the industry.
Beyond his musical and podcasting pursuits, Aaron has also nurtured his passion for photography and video production, elevating his skills to a professional level and contributing to multiple creative projects in music and podcasting.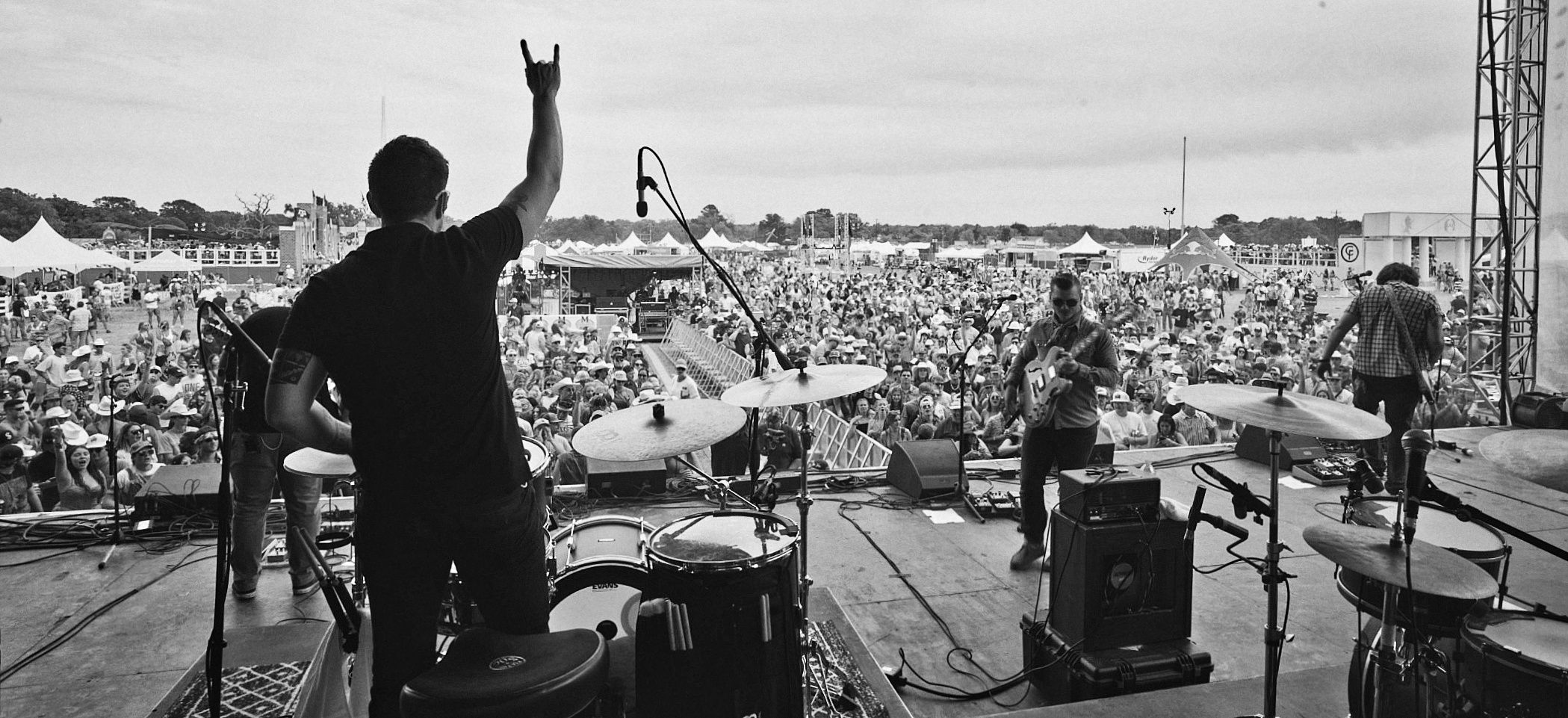 Aaron Dowd
Looking ahead, Aaron still aspires to become a world-class rock drummer. Beyond his captivating live performances, his goal is to establish himself as a sought-after studio and session drummer, and ultimately realize his dream of owning and operating a recording studio in Texas.
With a blend of talent, dedication, and a genuine love for his craft, Aaron Dowd continues to leave an indelible mark on the worlds of music, podcasting, and visual art. His love for storytelling and his passion for fostering creativity continue to drive his professional journey.
Aaron Dowd's Gear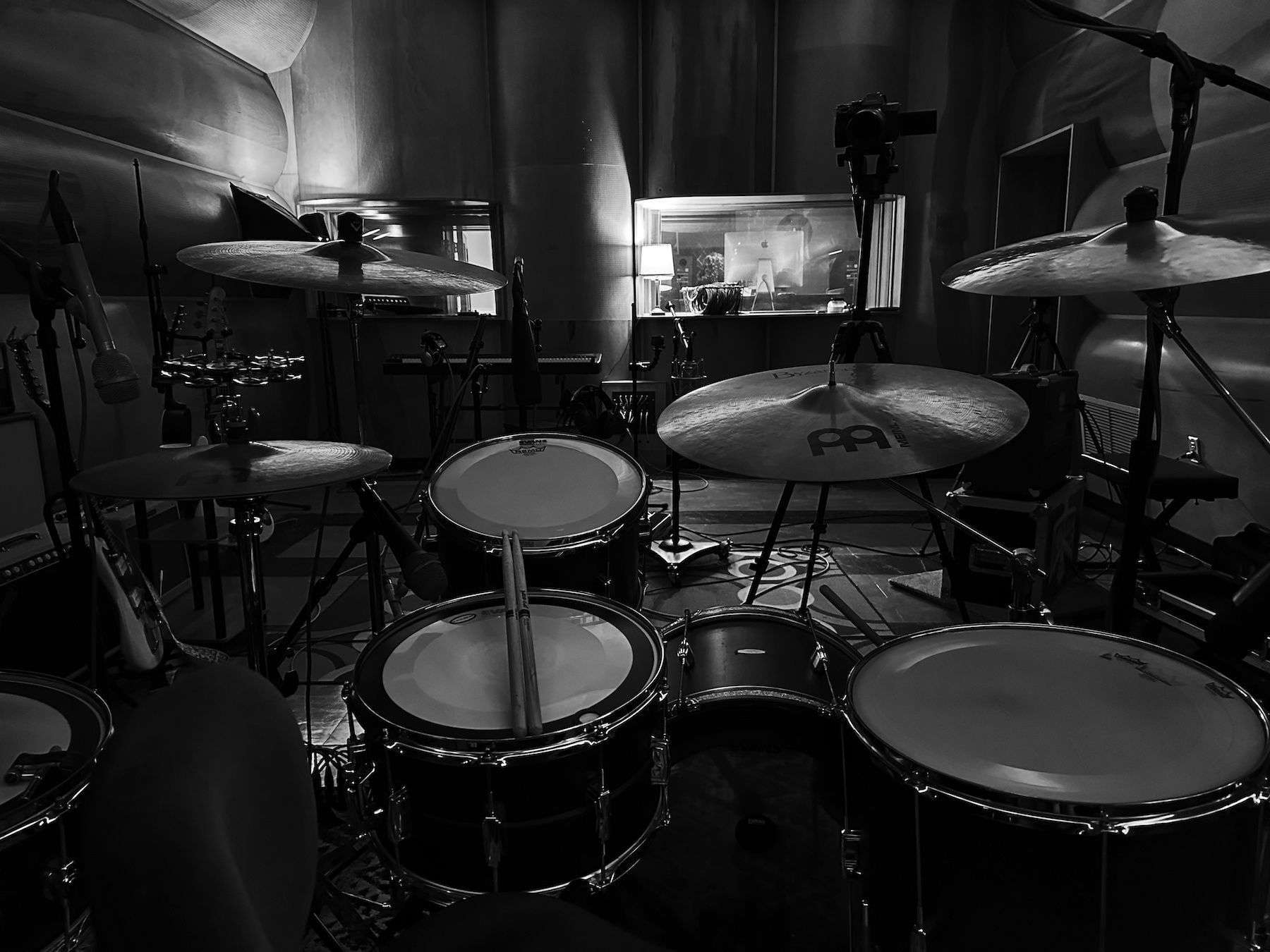 Aaron Dowd's Drums
Drums:
C&C Player Date 1 - 13", 16", 22" (Main Kit)
Yamaha Maple Absolute Custom - 12", 16", 24"
Snares:
Ludwig 8x14 Flat Black Beauty Brass Snare (Main Snare)
DW 6x14 Maple Snare
Ludwig 6.5x14 Supraphonic Snare
C&C 8x14 Player Date 1 Mahogany Snare
Cymbals:
22" Meinl Byzance Medium Ride
22" Meinl Byzance Medium Crash
22" Meinl Byzance Polyphonic Ride
20" Meinl Byzance Medium Crash
19" Meinl Byzance Brilliant Crash
18" Meinl Byzance Medium Crash
18" Meinl Byzance China
16" Meinl Byzance Medium Hi-Hats
14" Meinl Byzance Medium Hi-Hats
Synths:
Nord Drum 3P Modeling Percussion Synthesizer
Nord Lead 2X 49-Key 20-Voice Polyphonic Synthesizer
Camera / Recording Gear / Mics:
Sony A7C Mirrorless Camera with 20mm 1.8 G lens, 35mm 1.4 GM lens, 85mm FE 1.8 lens
GoPro Hero 12
Focusrite Scarlett 18i20 (3rd Gen) Audio Interface
Audix D6 Kick Drum Mic
Shure Beta 52A Kick Drum Mic
Sennheiser e604 Tom Mics
Shure Beta 87A Snare Mic
Shure KSM137 Small-diaphragm Condenser Microphones, Stereo Pair, Overheads
Connect With Aaron
Connect with Aaron on LinkedIn
Email Aaron: coldwaraaron at gmail.com