September 2023 Update
9/19/2023
Friends: It's been entirely too long since I wrote you an update. I haven't forgotten about you, I just haven't been in the right mindset to write. Too many things going on, and I had some things I had to work through/on first, I guess.
It's been a fantastic year so far, really, full of interesting work at Chartable / Megaphone / Spotify, and many exciting shows with the band. Travel, personal growth, exciting accomplishments and lots of pinch-me-I'm-dreaming moments.
One of the highlights of the year was our three week tour in March up through the mountains (Denver, SLC, Boise) to the Pacific Northwest and back down through California. Here's one of my favorite shots from the tour, taken by our photo/video wizard Claiborne Myers at the Tractor Tavern in Seattle.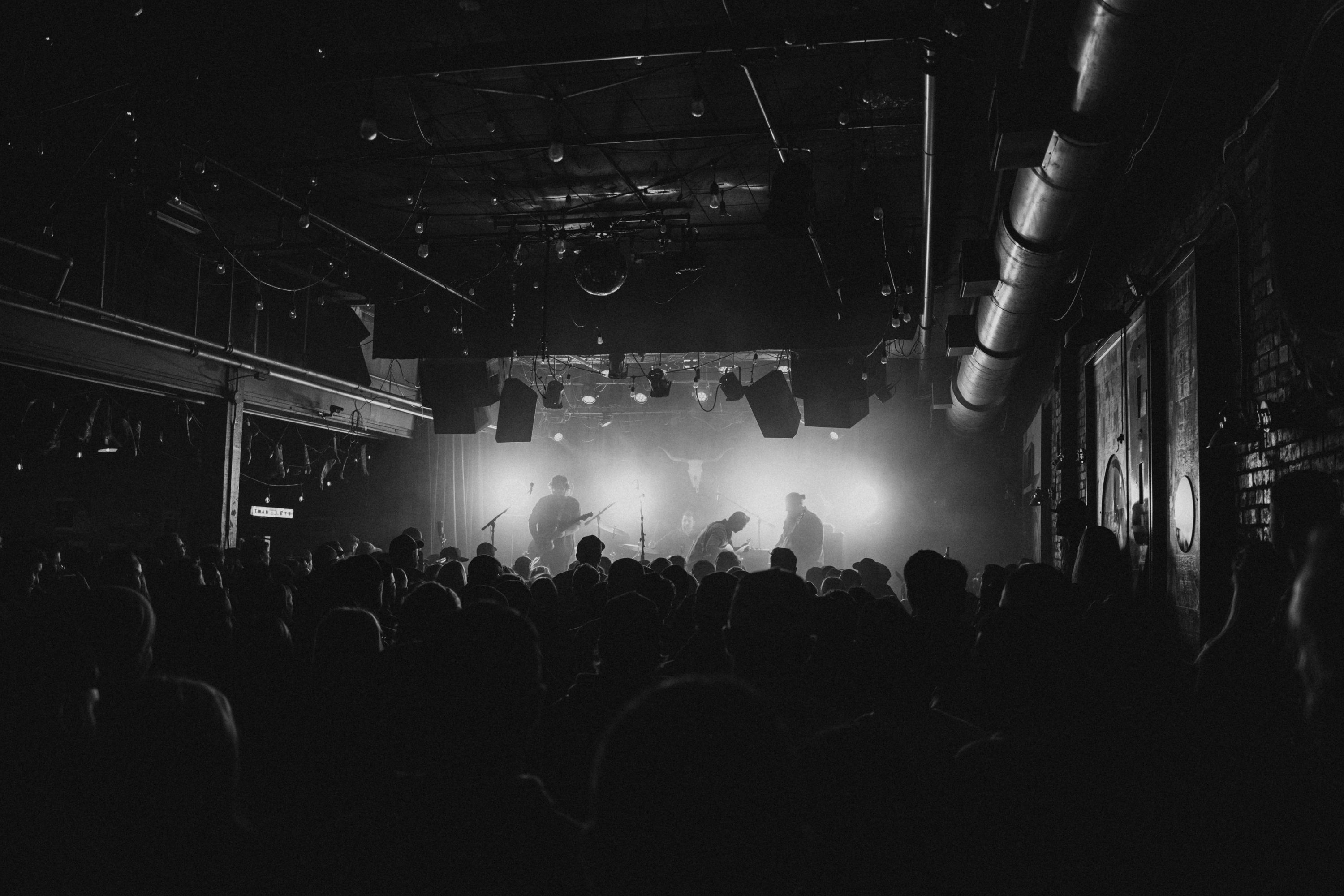 First time playing Seattle - The Tractor Tavern, March 2023
Outside of the music and my work at Spotify, I've been spending a good amount of time in the gym. I found a Crossfit gym near me in Fort Worth that has some excellent coaches and they've been helping me learn olympic weightlifting. I absolutely love it, and wish I'd started sooner. I'm glad I decided to make it a regular part of my schedule, even if I have to take time off when I'm out playing shows or traveling for work. I've being going regularly for about 15 months now, and I've started seeing real progress especially in the past few months. I'm in no rush to reach a particular goal outside of consistency and steady progress, and the consistency is paying off.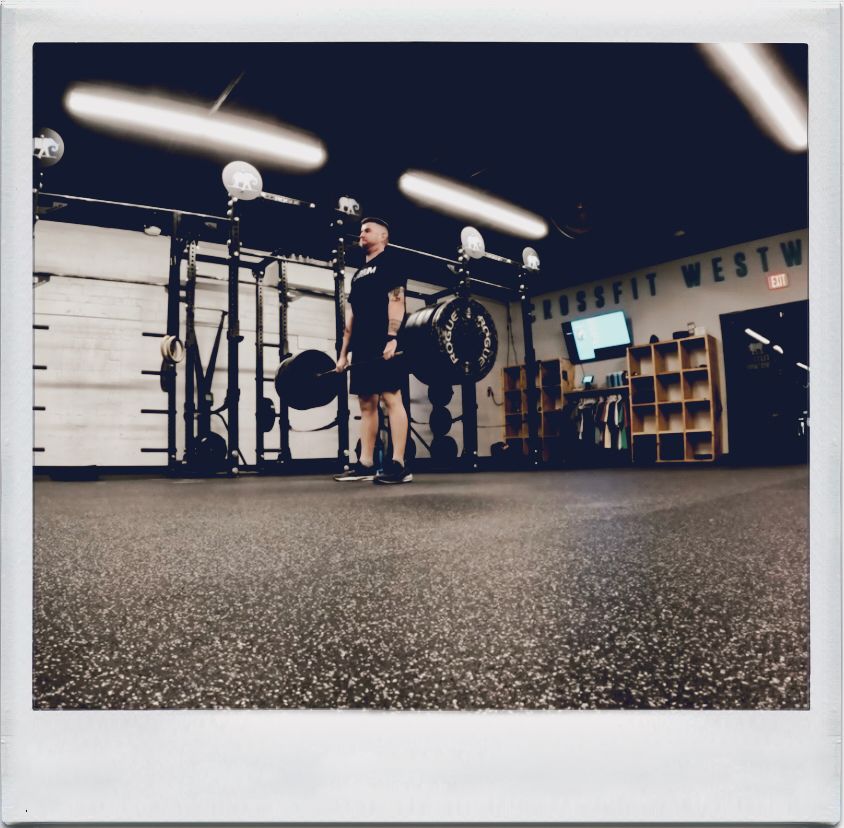 Pick it up, put it down. 285lbs, working towards 300 and beyond.
I've also been progressing steadily in both drumming and photography. I'll go ahead and tell you about our live show recording setup, it's really a dream come true for me. I'm able to record 16 channels of audio (all of my drum mics, the vocal mics, guitars, etc) straight out of our soundboard into Logic Pro X, and then I also set up my Sony A7C with a 35mm prime lens to record 4k video. I mix the audio and then sync it to the video, and voila: Studio quality sound and a kickass video angle from the back of the stage for every live show. I've now recorded audio and video for 8-10 shows now, and my mixes are getting better and better each time. I also picked up one of the new GoPro Hero 12's so I can get another camera angle for the shows, and then also to record some drumming practice at home too.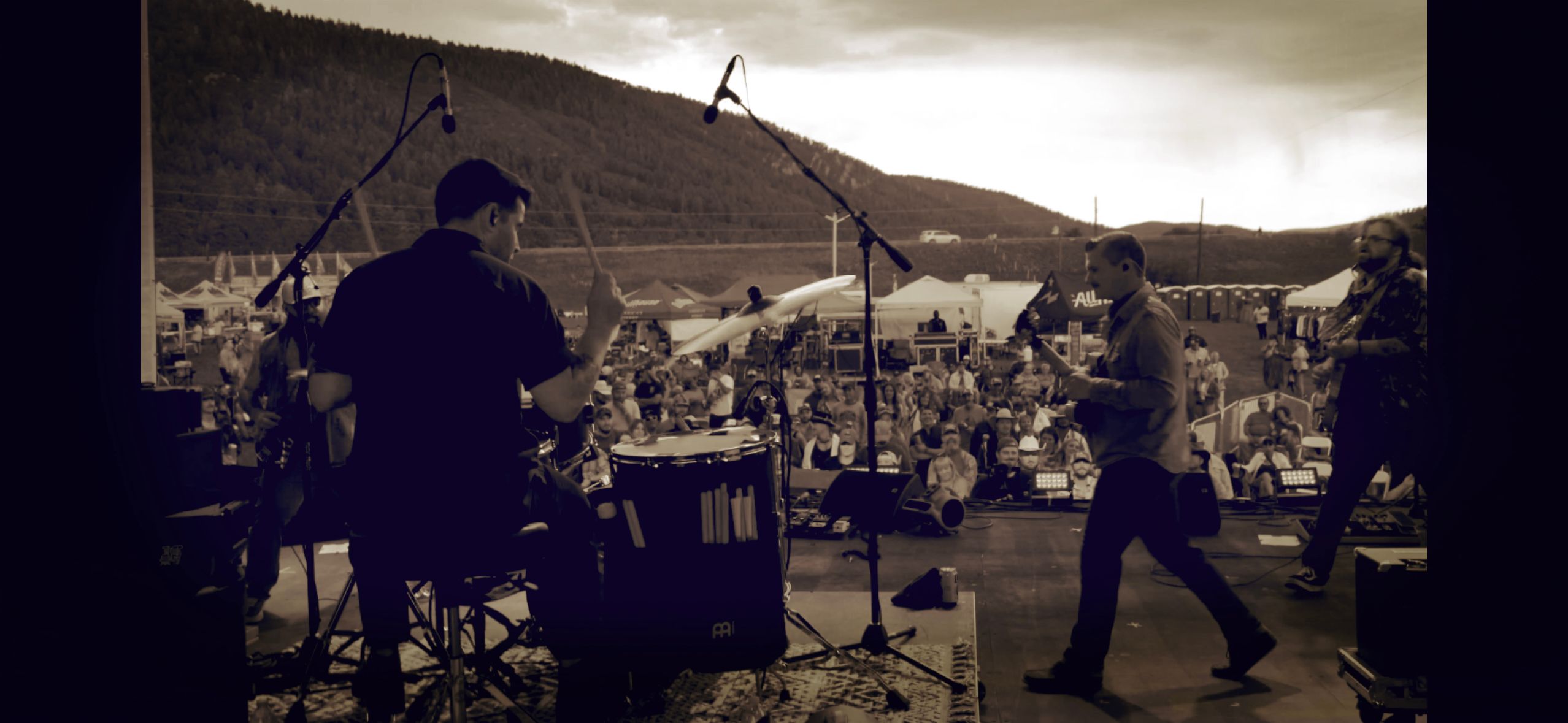 Still frame from the drum cam, Caveman Music Festival 2023
That's all I have right now. I hope you've been well. I'll try to write again soon, but if you want to see some more pictures or see what else I've been up to, I'm posting occasionally to Instagram again so you can connect with me there.
Till next time,
Aaron
Fort Worth, Texas
September 18, 2023